REGAIN CONTROL OF YOUR BACKYARD
Say goodbye to ticks, mosquitoes, fleas, and gnats.
Effective and Long Lasting
Our treatments start working right away and continue to work for weeks.Sign up for RED CARPET'S BARRIER Spray treatment and one of our professional technicians will treat your yard with an effective barrier spray that eliminates biters for 21 days. Each treatment is backed by our 100% Risk Free Money Back Guarantee.
Experience our No Hassle Professional Service
Treatments are scheduled every 14 to 21 days. Our licensed technicians will arrive at your property and treat your entire property. You do not have to be home when one of our technicians comes to your home. It will take about 15-30 minutes to treat your property, and is safe to use your yard after 30 minutes. We will always leave you a notice that we have treated your property.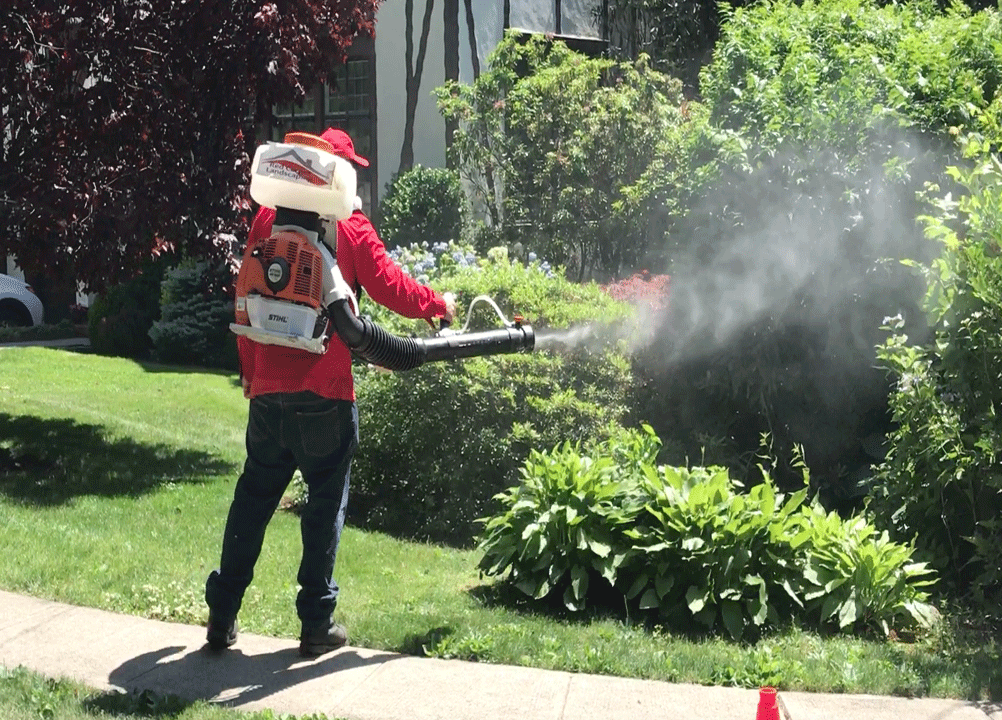 How it works
Our multi-step process includes a full property inspection, notation of any problem areas, treatment of your entire property. Our Barrier Spray solution eliminates mosquitoes, ticks, gnats, fleas on contact. As new pests try to invade your yard, they will be repelled or eliminated.
We will work around your unique schedules and needs.
PROTECT FAMILY, FRIENDS, AND PETS FROM TICK-BORNE DISEASE.
Ticks can carry Lyme's disease, Rocky Mountain Spotted fever, powassan virus and other deadly diseases. Our barrier treatment will kill adult ticks as well as there eggs on contact. Please let us know if ticks have been a problem for your family, pets or on your property.
High risk areas for ticks include:

Areas near fields, trees and tall grass where children usually play.

You or someone in your family spends time in your gardens,

You have a lot of trees, shrubbery, or ground cover plantings.

you have a brush, wood, leaf pile, or a compost area in or near your yard.

You have pets that enjoy the outdoors.

There are deer that frequent your yard.
Request a FREE Lawn Care Quote!
Sign up today! We'll visit your Greenwich home and assess any pests your lawn or landscape may have and make recommendations and suggestions to you on how to correct them. There is no obligation and it's FREE!;
Deprecated
: Function create_function() is deprecated in
/var/www/clients/client0/web11/web/wp-content/plugins/contact-form-7/includes/formatting.php
on line
53
Call for a free estimate and if you would also like a free property evaluation we would be happy to send one of our specialists.