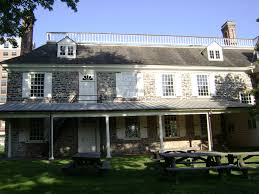 Annual Events in Westchester County New York
When visiting Westchester County NY you must attend these annual events to explore the history of this wonderful part of New York.
January
Great Westchester Train & Toy Show
Around 300 tables of antique, used, and new trains and toys come to White Plains within this yearly affair. Both adults and kids may pick up die-cast cars, toy soldiers, tracks, trains, and a plethora of additional playthings.
February
Hudson River EagleFest
Witness a few of the world's most impressive animals while Croton Point Park hosts this annual occasion that features close encounters with eagles and owls, hourly bird walks, as well as stage shows on all things from backyard birding to rearing raptors.
www.teatown.org/teatown-events/eaglefest.html
March
Spring Home Show
The longest-running and largest show of its type in the area, the extravaganza of all things domestic features national, state, and local vendors who present a variety of household technologies and home goods in intriguing displays in the Westchester County Center.
www.jenksproductions.com/westches.html
April
Lyndhurst Family Fun Day
Come and take the children to this amazing family event as the Lyndhurst mansion grounds are populated with incredible LEGO sculptures, a play tent, moving displays, scavenger hunt, and petting zoo.
May
Lightscapes
Come stare in awe while Van Cortlandt Manor in Croton-on-Hundson explodes into a wonderful evening exhibit of special effects, sculptures, state-of-the-art illumination and sounds. A host of organic ice cream and spring-themed sweets also are provided.
www.hudsonvalley.org/events/lightscapes
June
White Plains Arts Festival
Browse a number of glasswork, ceramics, textiles, jewelry, photographs, and paintings for sale by a variety of established and emerging artists. Also, the event will feature a complimentary children's arts and crafts table, and a plethora of special food vendors.
www.whiteplainsoutdoorartsfestival.com
July
Independence Day Celebrations
Come and expect refreshments, live entertainment, and a lot of fireworks at this annual celebration that takes place in areas all throughout Westchester County, such as Louis Engel Waterfront Park, Kensico Dam Plaza, and Rye Playland.
August
Moonviewing Concert
Come and celebrate the Fiftieth Anniversary of this yearly tradition by strolling through a Japanese Stroll Garden that is lit with paper lanterns, as well as enlivened by traditional Japanese musicians, and demonstration of Japanese tea ceremonies.
September
Jazz Fest
Involving some of the country's most-talented jazz musicians, the multi-day performance event will take place in several locations all throughout White Plains, and will feature a plethora of food from restaurants in the area
www.artswestchester.org/2016-jazz-fest
October
Great Jack O Lantern Blaze
Over 7,000 hand carved pumpkins will light up the evening in a special walkthrough experience on the Van Cortlandt Manor grounds. Past years have involved awe-inspiring sights like flying pumpkin ghosts, a pumpkin planetarium, and giant sea serpent. Grab tickets early, as the event quickly sells out.
www.hudsonvalley.org/events/blaze
Horseman's Hollow
On chosen nights throughout the month, Phillipsburg Manor will bring The Legend of Sleepy Hollow to life with the haunted house styled event that features a scary terror trail. Not suggested for kids under age 10.
www.hudsonvalley.org/events/horsemans-hollow
YoFi Fest: Yonkers Film Festival
Be prepared for 4 days of movies at this yearly event which takes place in a variety of locations all throughout Yonkers and will include screenings by acclaimed and emerging filmmakers, and workshops, kids movies, as well as nightly after parties.
Stone Barns Center's Thirteenth Annual Harvest Fest
A wide ranging celebration of farm life, this annual event will feature festivities for the whole family, like a turkey parade, hayrides, food and hands-on farming activities, live music and more.
www.stonebarnscenter.org/visit/harvest-fest.html
Tarrytown Halloween Parade
The Tarrytown streets take on a celebratory feeling at this beloved annual event which includes a block party, massive parade, a DJ, live performances, as well as street side dining.
www.tarrytownhalloweenparade.com
November
Winter Wonderland
At Kensico dam Plaza, get in the holiday spirit when this merry extravaganza arrives to town. Children may enjoy unlimited rides upon the Wonderland Express, meet Santa Claus, as well as see a musical light show. Also, ice-skating, shopping, and refreshments are provided.
Thanksgiving Day Parade
The popular Thanksgiving Day Parade, celebrating its 53rd year, will wind its way from N. Ave. to Main St. in New Rochelle. Participants may enjoy numerous holiday-themed floats and marching bands.
www.newrochellechamber.org/calendar-of-events
Frosty Day
A popular holiday tradition, the free event upon Main St. in Armonk offers a firsthand glimpse of winter splendor with a number of family events and activities, which include a grand parade which features Frosty himself.
December
Tree Lighting Ceremonies
Come and experience the best of what the holidays have to offer as multiple Westchester towns (Yonkers, White Plains, Irvington, and Katonah among them) will celebrate their holiday tree lighting. Most of the events provide numerous types of entertainment, refreshments, as well as general merry-making.
Ball Drop and New Year's Eve Celebration
New Rochelle, Peekskill, and White Plains (that celebrates New Year's Eve at 12:00 p.m. with its kid friendly balloon drop) as well as other area cities and towns have events that ring in the New Year with music, drink, food, and additional attractions.